When we live in a space every day, we can become somewhat blind to the finer details that make it stand out – or blend in. But what would a designer notice if they were to enter our homes for the first time? 
From the layout to the materials used, there are several small interior design mistakes we may all be making that throw off the harmony of the room but designers believe are the most essential to making a good first impression. 
We asked the designers to share what it is they notice first about any room, and why it could make or break the space.
The first things interior designers notice in a room
There is no one thing every interior designer notices immediately when they enter a room, but all the tiny details add up. Here are the eight most important things an interior designer pays attention to when they enter a room. 
1. The lighting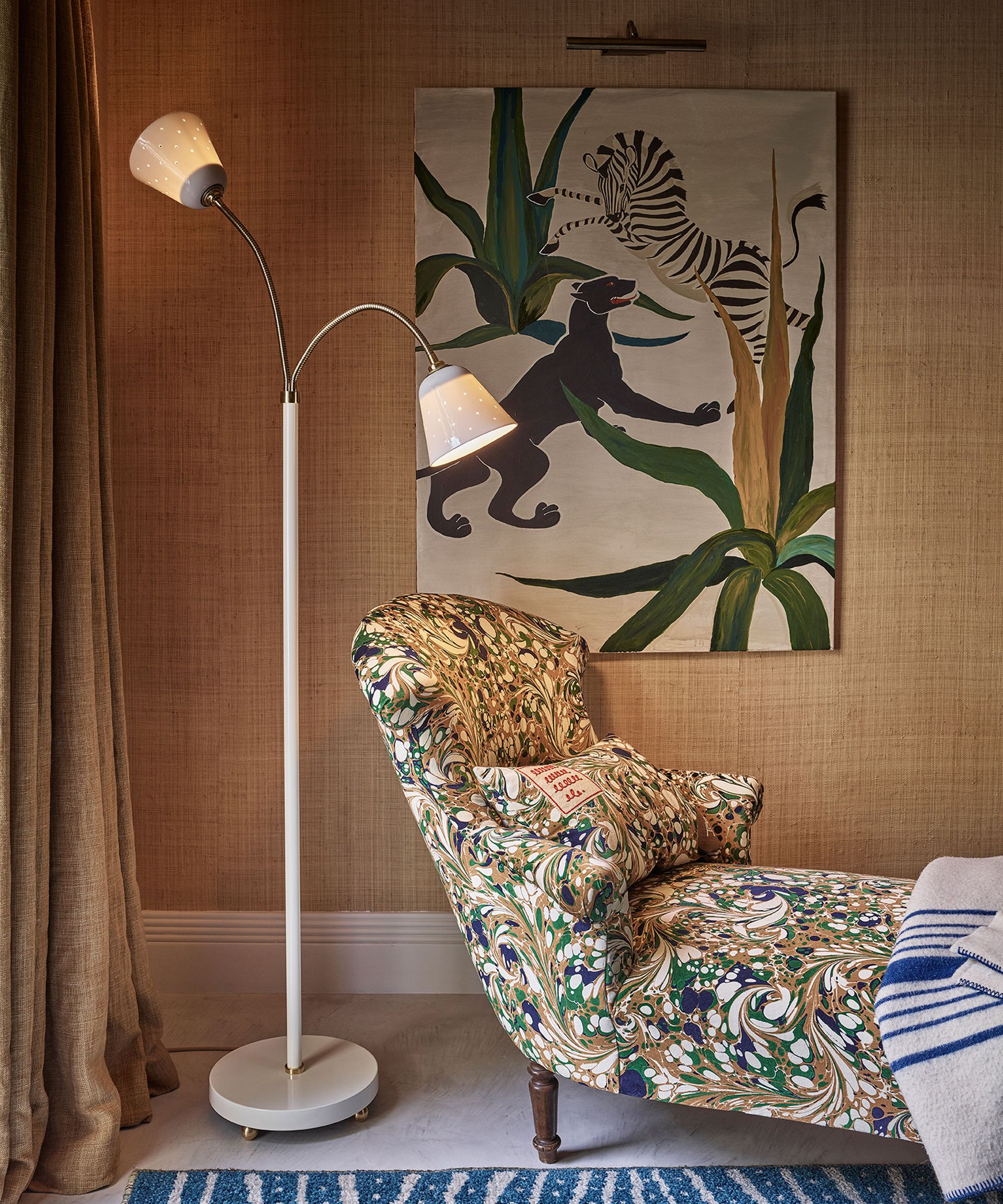 By far the most common thing almost all the designers we talked to said they noticed was lighting – both how you layer lighting in a space and the natural light the room gets (or how you chose to increase natural light in your home). 
It is not just what lighting you have that is noticeable, however, as Jamie Gasparovic, founder and principal designer behind Studio Gaspo explains, but the lighting temperatures too. 'Instead of using only overhead lighting, think about using multiple sources – pendants, picture lights, sconces, and table lamps. They all come together to create well-rounded lighting in a space,' she says. 'Simply upgrading builder-grade fixtures is a quick way to totally transform and elevate the look of your home.
Studio Gaspo
Studio Gaspo
Jamie Gasparovic
Jamie Gasparovic is an interior designer and owner of Orlando-based interior design firm, Studio Gaspo. Specializing in luxury custom home design, Studio Gaspo focuses on creating spaces that are warm, modern, unique, and comfortable.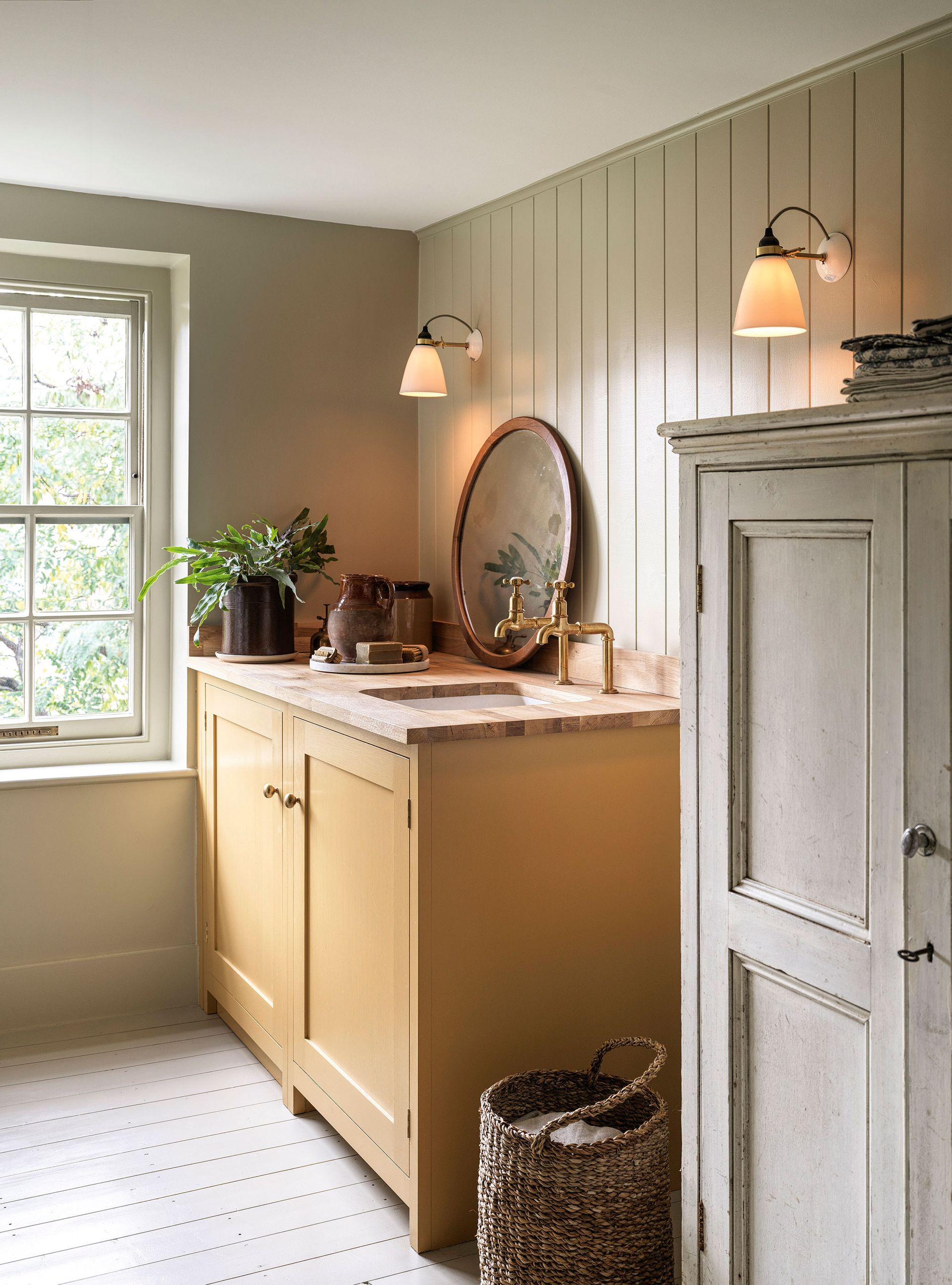 Bruce Fox, founder and principal designer at Bruce Fox Design and guest writer for H&G agrees: 'Lighting is so important for creating a beautiful, functional space. The right lighting can help with productivity, and it can also make us feel relaxed and comfortable, it helps define spaces and, in many cases, can help draw people together. And then there's the simple fact that decorative light fixtures can end up being a major focal point in a room, of course.' 
It is not just designers that will notice good (or bad) lighting throughout your home, continues Paul Cuschieri, founding partner and designer-architect at Rebirth Design Studio, who suggests it is your guests that will instantly pay attention if a room is lit well. 'Lighting follows close on the heels of decor and plants, particularly for evening gatherings,' he believes. 'The glow from wall lights, floor lamps, table lamps, and picture lights should set a soft, seductive mood that accentuates the room's features and enhances the overall ambiance.' 
2. The scents and sounds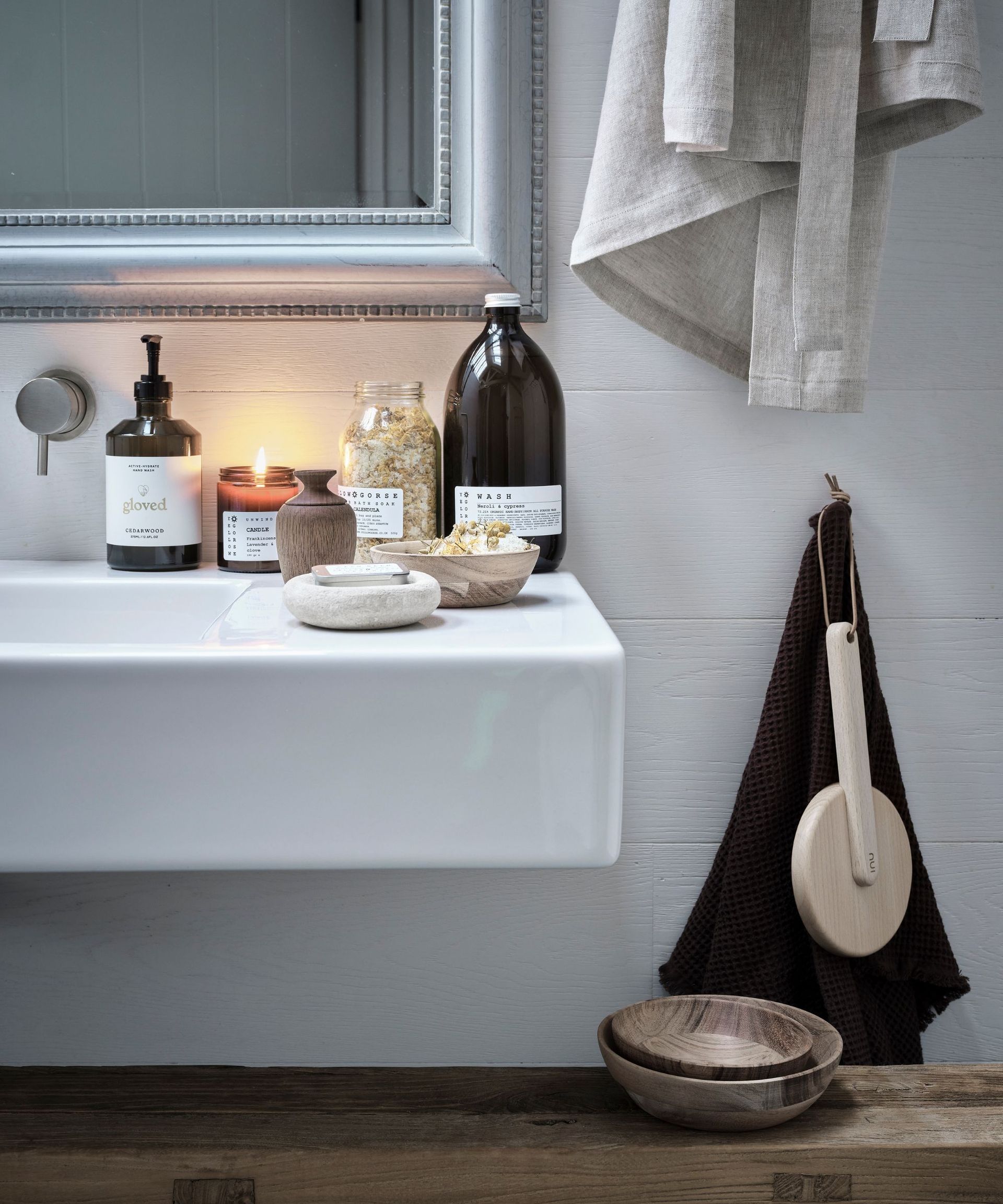 Layering in interior design is about more than just piling throws and pillows onto a sofa, or having multiple light sources. It is about appealing to all of the senses – including smell and hearing, says Trish Knight, co-founder and designer at Knight Varga Interiors. 'Scent is a potent indicator of how people live in their homes and it is one thing I immediately notice when entering a space. For example a fragrant candle, cookies baking in the oven, or even just the freshness of open windows on a summer day.  We all go "nose blind" to our own homes, so keep this in mind when inviting people over!'
Sound can further elevate your space and really add something special to your design, continues Paul Cuschieri, designer-architect. 'A room that is fragrant and filled with soothing music elevates the interior design experience to an entirely new level,' he says. 
Designer Trish Knight is a co-founder of Knight Varga Interiors. Collectively with two decades of experience this Vancouver-based multi-award-winning design firm has become known and sought after for creating well-curated interiors. The firm provides complete bespoke residential design services throughout Vancouver, BC Canada and North America.
3. The layout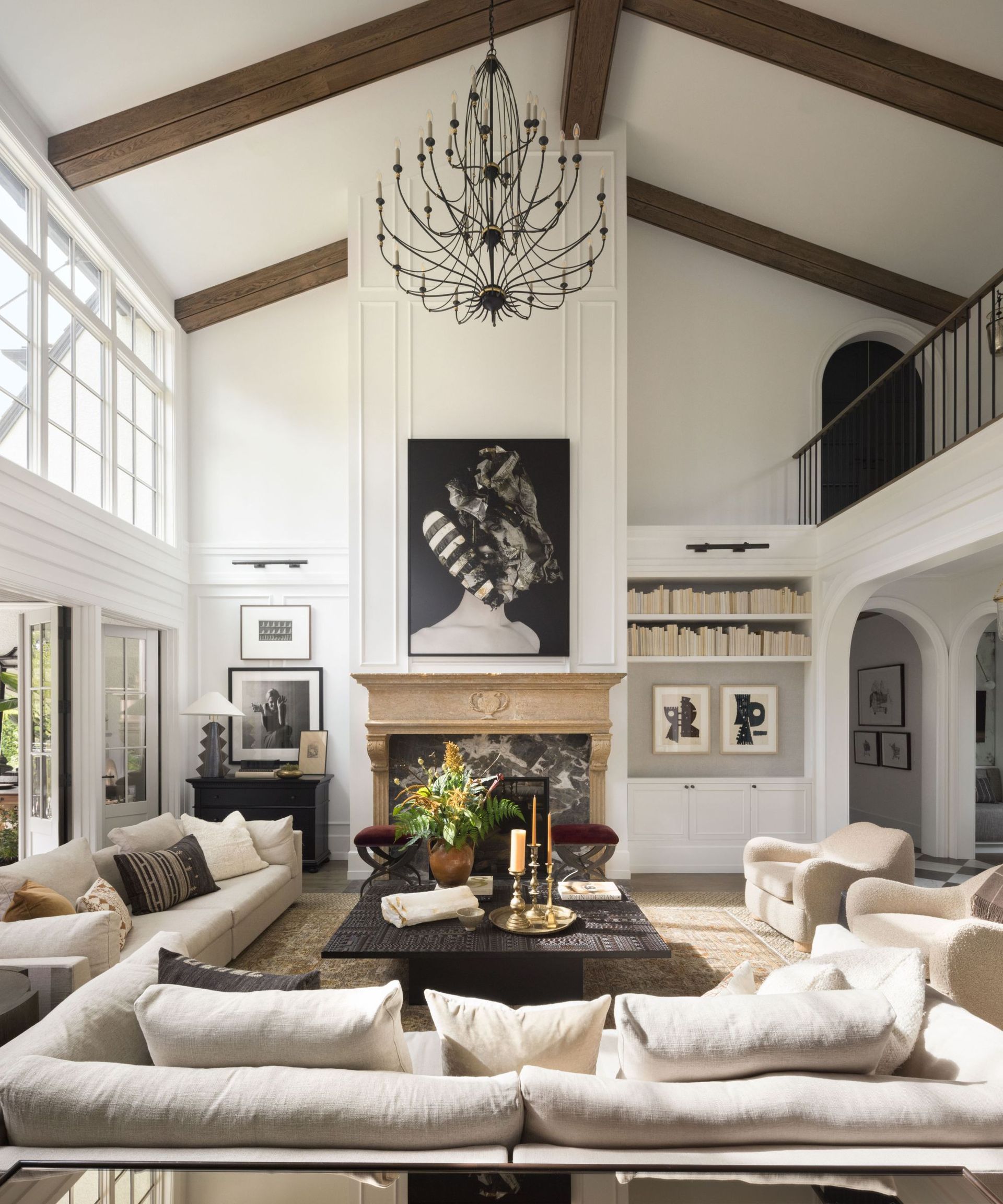 A well-designed home finds its foundations in a good home layout, and whole house layout mistakes are instantly recognizable to a designer such as Bruce Fox, an interior designer. 'I typically see what isn't working first,' he admits, 'whether it is the furniture placement or function that doesn't gel.'
Interior designer, Trish Knight agrees: 'We commonly see furniture lined up tight to the walls rather than floating it in a room, grounded with area rugs used to define space and create conversational groupings.' 
She encourages homeowners to 'be bold and move things around and shop your own home,' to help find the perfect layout while also following some important basic interior design rules that designers almost always abide by for a well-balanced space. 
4. The artwork, or lack thereof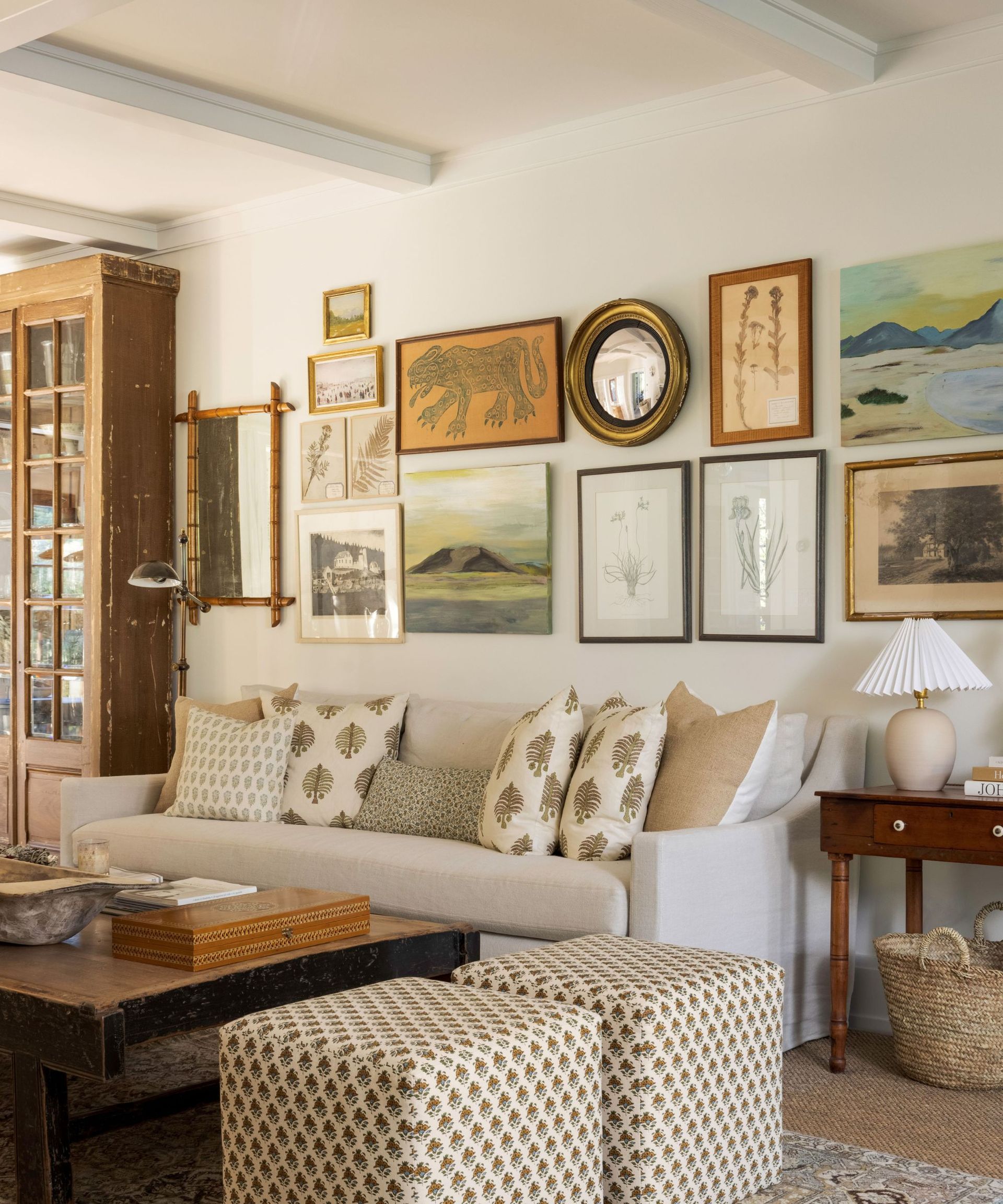 Decorating with art is another thing interior designers notice in a room – especially if you have little to none, says Kristen Flore, interior designer and founder of Kristen Elizabeth Design. 
'Art provides color, authenticity, and mood,' she says. 'It is a very deep and personal reflection of who the occupant of a home is. What they value, and what type of imagery they are drawn to. It helps set a definitive mood and vibe through the interplay of colors, the movement and energy of brush strokes, and the generosity of materials. This can affect how serene or excited a room feels. 
'Art expresses 100% what you love and love to look at and is a great conversation starter, so it is essential to include it in a room.'
5. The materials used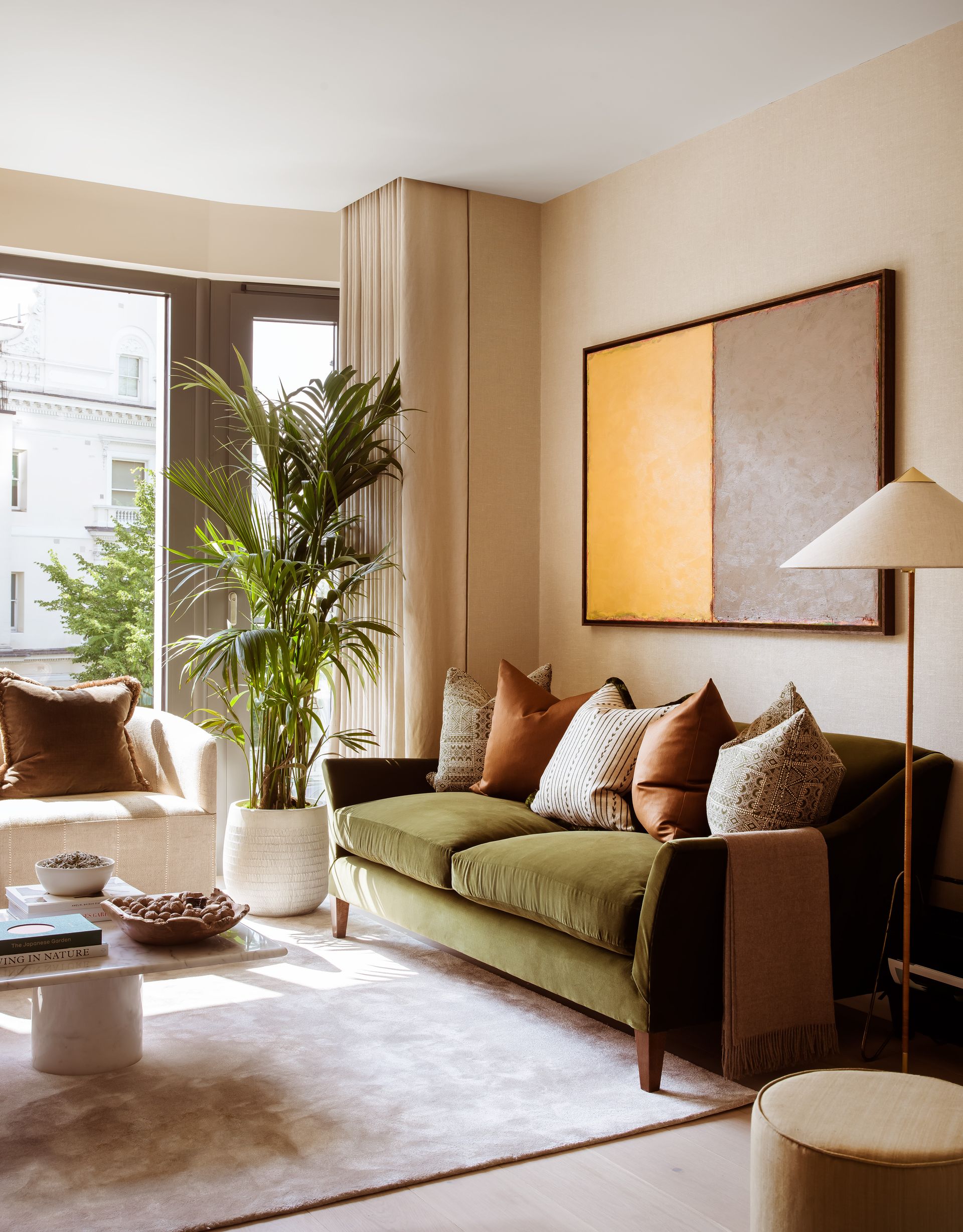 It should go without saying that the higher the quality of the materials used in space, the more luxurious it looks and feels – and designers and guests will notice. 
Picking the right materials goes beyond how you furnish your home, however, says Paul Cuschieri, designer-architect. It is what you pick for your flooring, walls, and ceilings that designers pay attention to. 'It's crucial to set the right canvas,' he says. 'From floor to ceiling, every aspect matters – the type of flooring, skirting detail, wall neatness, and up to the coving and soffit detail. A well-decorated soffit, when appropriate for the space and style, lends a sense of completeness to the room.'
From there it is about layering the best materials you can afford through your home furnishings with 'the richness of materials used in the room underscoring the luxurious feel.' 
'From timber-paneled walls to ornate door handles and ironmongery, and to the permanent light fittings – with Ralph Lauren offering some particularly appealing options – every fixture adds to the room's elegance and makes a home look expensive.'
6. Matching furniture sets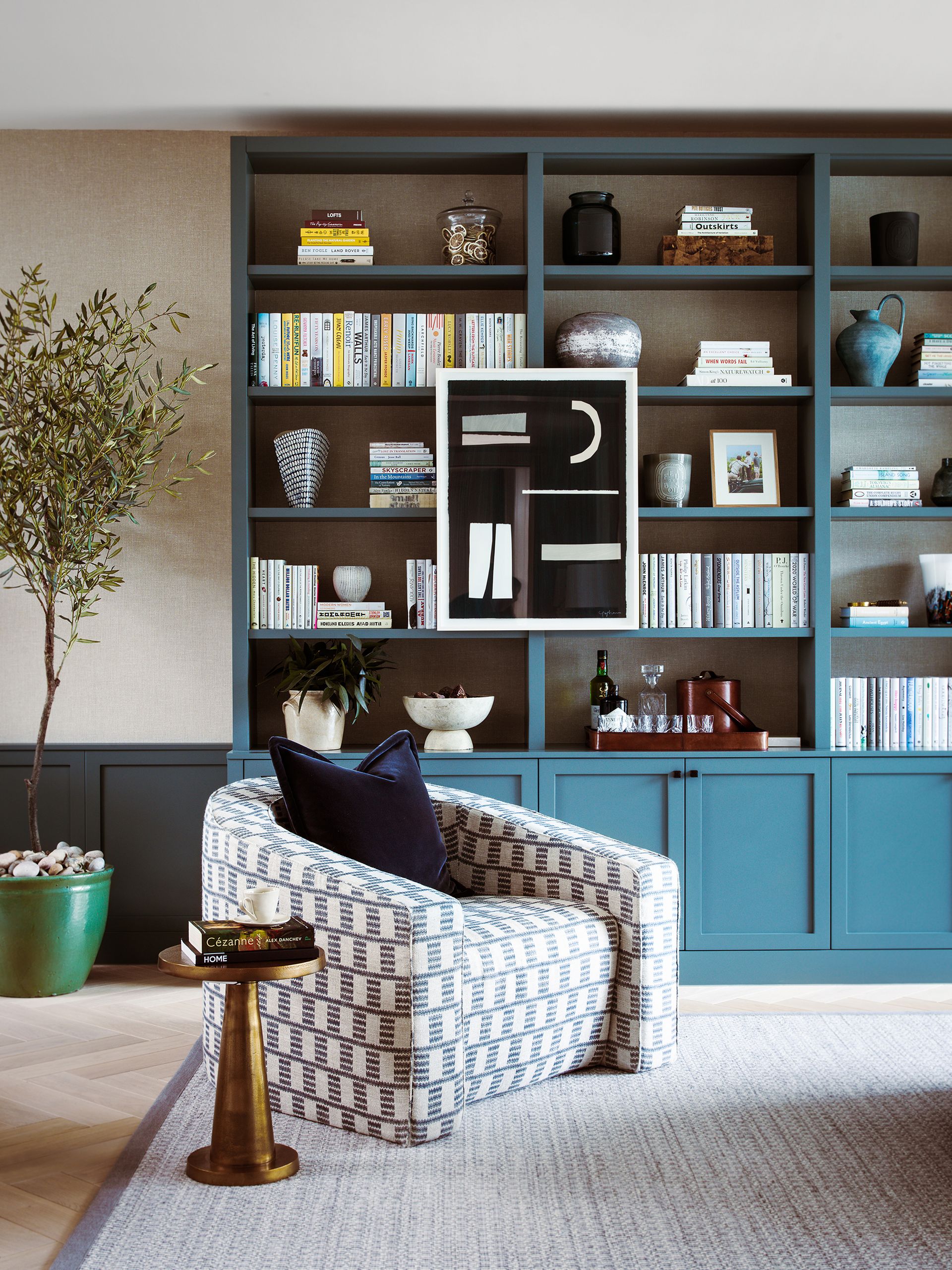 It is not just your furniture arranging mistakes that designers and guests notice, but what furniture you have too. Matching sets are an instant red flag for a pro, making a room look tacky or cheap, warns Jamie Gasparovic, interior designer. 
'It really causes my eye to twitch!' she reveals. 'It makes your space look like a furniture showroom, and very cookie cutter. Mix and match pieces from different sources, and throw some unique vintage or custom-made furniture and accessories in the mix too. This will lend to a much more curated, higher-end room.' 
7. Furniture proportions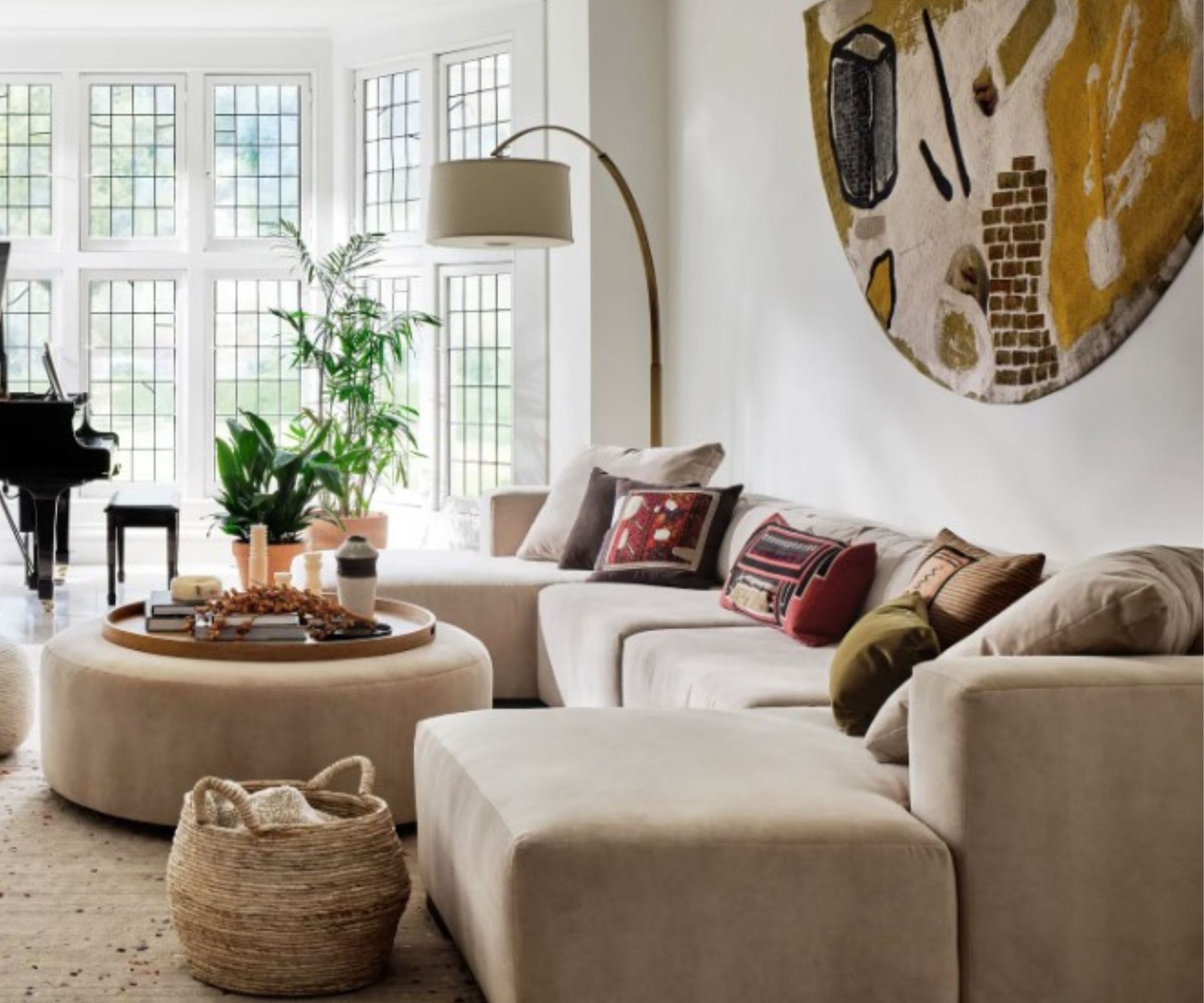 When picking out your own furniture pieces, however, you can then fall into the trap of not working with proportions, another mistake designers notice immediately when entering a room. 
'If you have a gigantic room, by all means, select gigantic furnishings, but most of us do not – bigger doesn't always mean better!' Bethany Adams, founder and interior designer at Bethany Adams Interiors affirms. 'If you can't fit all of the elements of a room into that space (ex: sofa, minimum two chairs, and a coffee table in a living room), there's a chance the furniture itself might be the problem.  Furniture comes in all shapes and sizes and you can easily find the right size for your space if you look for it.'
Lauren Sullivan of Well x Design concurs: 'I immediately notice the scale of items and how they fit within a space. Is the rug too small? Is the sofa too big? Is the coffee table round when a rectangular shape would have better fit the space? Is there open floor space that could have served a more functional purpose, or is the space too crowded and in need of a careful edit?'
Bethany Adams has over 15 years of experience designing and project-managing high-end residential projects all over the US. She started her design firm in Louisville in 2015 and before worked for several designers and architects over the course of a ten-year career in Chicago.
8. How well organized it is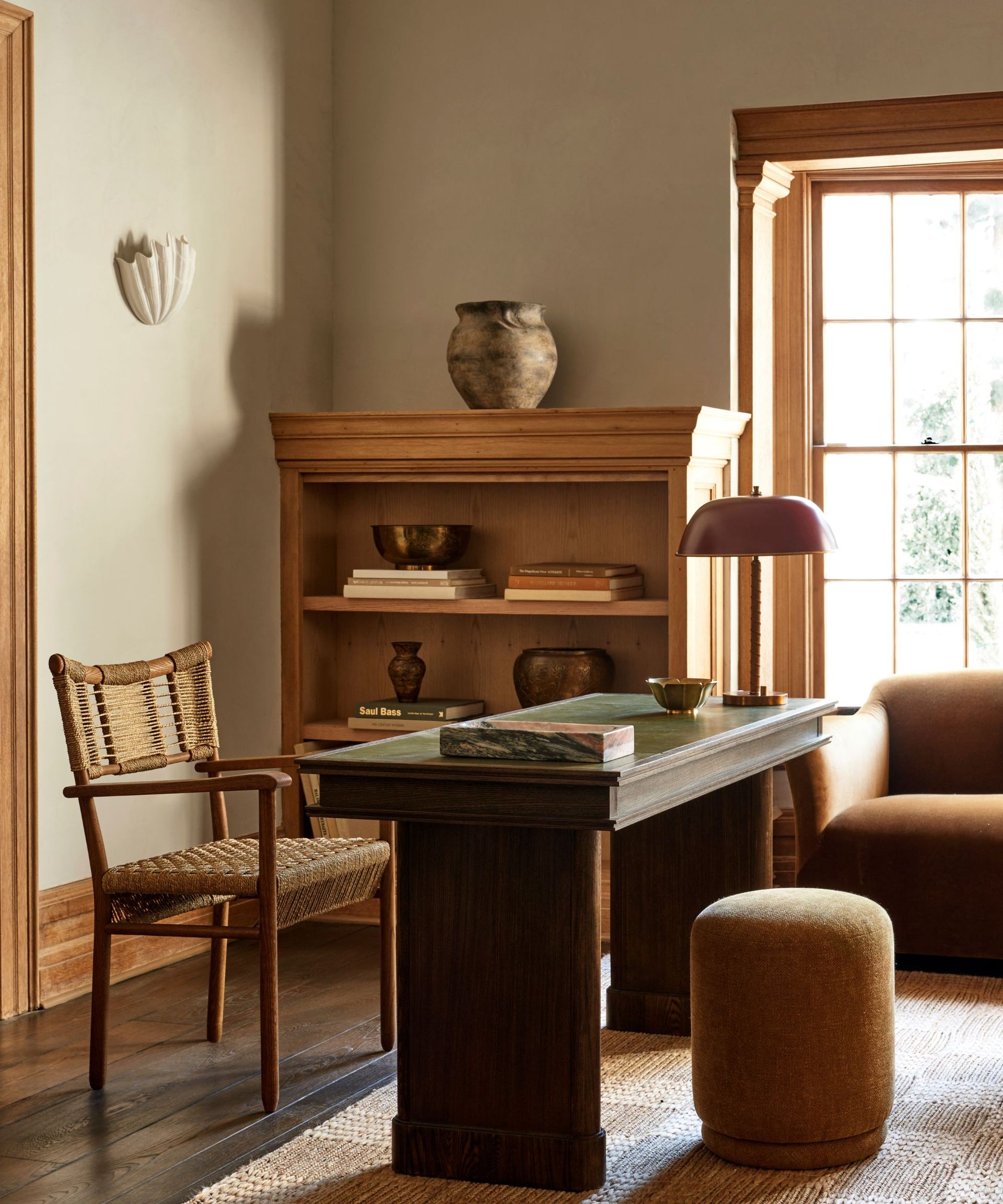 Home organizing is not just something thought about by professional home organizers, but designers too. Clutter in all of its forms is instantly recognizable to a designer, and can allude to a poorly designed space with a lack of storage, or storage ideas that don't actually work in practice, says Paul Cuschieri, designer-architect.
'Upon entering a room, my initial attention is invariably drawn to its organization and cleanliness. An elegantly designed space can quickly lose its charm amidst clutter,' he cautions. 
FAQs
What should be the first thing you see when you enter a room?
Ideally, the first thing you should see when you enter a room is a well-designed space that is in proportion and has a clear and perfected focal point – such as a signature piece of artwork, a statement light fitting, or a well-laid-out sitting area decorated well with appropriate decor pieces such as intriguing coffee table books stacked high with intention, or well-maintained plants that tell a story about your hobbies and dedication to your interests. 
What is the first thing an interior designer should consider?
When planning out and designing a space, the first thing you should consider is the size of the space, where it is in the home, and how much natural light it gets. Really working out what the bones of the room are will help to direct your design decisions to make the most out of what you are working with. It might be that an original idea you had doesn't work now you have assessed the space, but you are inspired to try an alternative route instead. 
---
'To sum up, each detail, from the macro to the micro, contributes to the overall experience of a room, creating an atmosphere that is not only visually stunning but also deeply immersive,' concludes Paul Cuschieri, designer-architect. 'This is what I, as an interior designer, pay attention to. It's not just about design but about curating an experience – and every detail counts.'